View and download your bank statements for any specified period.
For the transfer of funds, the use of options like NEFT, RTGS, and IMPS has eliminated the need for issuing cheques and DDS.
Mobile banking
Allows customers to access financial services and conduct financial transactions using a mobile device, such as a smartphone or tablet.
Fewer cash withdrawals
Digital Banking has contributed to a decline in cash withdrawals at physical bank branches and automated teller machines (ATMs). With the increasing availability and convenience of electronic payment methods, such as debit cards, credit cards, and mobile payment systems, many people are opting to use these methods for transactions instead of withdrawing cash.
Paying bills automatically
Auto-debit feature for bill payments lets a user setup monthly debit in favor of regular utility payment.
Accessible finance
You can link your bank account to various financial activities, such as investing, borrowing loans, and opening fixed deposit accounts, for a smooth flow of funds.
Manage cheques
Intervene in the cheque-clearing process using digital banking to stop a cheque, if needed.
Monitor transaction records
Transactions are updated in real-time, allowing users to monitor account balances and identify outstanding transactions at the click of a button.
What's next for Digital Banking
Banking as a service and embedded finance
Embedded finance provides banks with a means to distribute their products and services through third parties. Financial institutions provide access to their infrastructure, technology, and other resources, allowing other companies to offer their own financial products and services to customers.
Banking as a platform
BaaP allows companies to leverage the capabilities of financial institutions to create and offer their own financial products and services, without the need to build and maintain their own banking infrastructure. This can help companies to enter the financial services industry more quickly and efficiently, and can also provide a new revenue stream for financial institutions.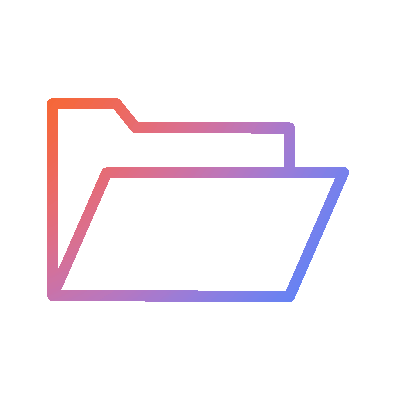 Open banking and open finance
The use of open APIs enables the sharing of financial data and services not just between financial institutions and third parties, but also between individuals and organizations in the broader economy. Open finance aims to create a more open, inclusive, and innovative financial system, by enabling the sharing of financial data and services between a wide range of stakeholders.
Social banking
For banks of all sizes, it is important to find ways to build and foster relationships with customers in order to remain competitive. One way that banks are doing this is by using social media to connect with their customers and create a sense of community. Some banks are even taking this a step further by developing their own social banking platforms that encourage a human connection between the bank and its customers. By creating a customer community on these social platforms, banks can build stronger relationships with their customers and provide them with a more personalized banking experience.
Digital Banking
Did you know that there are digital banks that allow customers to open an account on their phones in minutes, anywhere and anytime they want?
Digital banking, digital bank, mobile banking - do you know the difference between them? Come find out.
Bunq offers a range of services, including personal and business banking, peer-to-peer payments, and an option to invest in green energy projects. It also offers a range of tools to help users manage their finances, such as budgeting and spending tracking features.
It also offers a range of financial products that are focused on sustainability, such as a green energy investment option.
Related apps
Monese
Monese offers accounts to everyone, students, ex-pats, and foreign nationals included. It doesn't perform credit checks or requires you to have a UK address. All that's necessary to open an account online is a selfie and a photo of your national ID card or passport.
Revolut
Revolut offers both personal and business banking products. Personal accounts range from £0 to £12.99 in monthly fees, with the latter offering a metal card and junior accounts for up to 5 kids. Business customers also start at £0 monthly fees for sole traders. Larger corporations can get a tailor-made package with a negotiated charge per month.
Starling bank
Customers have a choice of opening a personal, business, joint, or even a euro account. The latter allows you to receive, hold, and send euros for free.
Personal and business account holders benefit from no monthly fees, free withdrawals locally and overseas. Debit MasterCards are provided with all accounts.
N26
N26 offers both personal and business banking options. Its accounts provide a debit MasterCard, free transfers and payments, and up to 5 fee-free atm withdrawals every month. Its basic account starts at €0.00 per month.
​
What does

Digital Banking

mean?
Digital Banking is the automation of traditional banking services. It enables bank customers to access banking products and services with a gadget or in an online platform.
​
Digital Banking is convenient and often offers more options and features than traditional banking methods, making it a popular choice for many people.
Some kinds of

Digital Payments
Mobile point-of-sale systems that work through smartphones and other wireless devices to accept payments from anywhere, most common in restaurants and retailers. They were especially useful during the pandemic, allowing for social distancing.
Allow users to store payment information so that they can purchase items without having to repeatedly enter their card information. This makes it much easier to make repeat purchases online or in-store. Examples are Apple Pay, Google Pay and Samsung Pay.
Peer to peer digital payments
Allow users to search for other users and perform online transactions between themselves. This solution links the payer and payee's bank accounts to withdraw and deposit funds.
Powered by Near Field Communication NFC, this type of payment allows contactless-enabled cards to connect with a device to perform a transaction.
Social media payments
Facebook, Instagram and Pinterest business accounts offer a social shopping solution including in-app purchases. The advantage is that the user doesn't need to leave the platform's environment to make a purchase.
Crypto payments
This type of payment is made using a cryptocurrency wallet, which is a software program that allows individuals to send and receive digital currencies and track their balance. They can be faster and cheaper to process, as they do not require intermediaries like banks or payment processors. They can also offer a higher level of security, as they use advanced cryptographic techniques to secure transactions and protect against fraud.
Open banking apps
Open banking apps allow individuals to access and manage their financial accounts from multiple banks and financial institutions in a single place. They use APIs (Application Programming Interfaces) to connect to various financial institutions and retrieve data about the user's accounts.
NFTs
A non-fungible token is a digital asset representing ownership of a unique item or piece of content. NFTs are typically built on blockchain technology and are stored in a digital wallet, similar to other cryptocurrencies.
Digital cards
They can be easily accessed through a digital banking app, and users do not need to carry a physical card with them. Additionally, digital cards may offer enhanced security features, such as the ability to lock or disable the card if it is lost or stolen.
Unstructured Supplementary Service Data (USSD)
Did you know: By calling the number *99#, mobile transactions can be carried out without an app and internet connection.
Aadhaar Enabled Payment Systems (AEPS)
AEPS is a digital payment system that allows users to conduct financial transactions using their Aadhaar number (a unique identification number issued by the Government of India to every individual resident of India) and biometric data.
Unified Payments Interface (UPI)
UPI is a digital payment system that allows users to make and receive payments instantly and securely using their mobile phones. It is an open-source platform that is owned and operated by the National Payments Corporation of India (NPCI).
Mobile wallets
Digital wallets have made it easier for users to make payments and manage their finances by eliminating the need to remember card PINs, CVV details, and carry cash. Instead, users can store their bank account and card credentials in their digital wallet and easily add funds and make payments to other merchants with similar applications.
PoS terminals
PoS machines are portable devices that are used to process card payments in physical retail locations, such as supermarkets and gas stations. They are equipped with a card reader that allows them to read and authorize card payments. In recent years, virtual and mobile PoS terminals have also become available, which use the NFC feature on people's mobile phones and web-based applications to initiate payments.
Internet and mobile banking
Commonly known as e-banking, this refers to obtaining certain banking services over the internet. These services may include fund transfers, opening and closing accounts, and other core banking functions.
Some types of Digital Banking
Online Banking

vs

Digital Banking
Online banking: Refers to everyday essentials, checking balances, reviewing transactions and transferring funds, it's the core operation of the bank which is shifted to an online presence.
Digital banking: This is a broader term that refers to the use of a range of electronic channels and technologies to access financial services and conduct financial transactions. Digital banking makes the physical presence of a bank redundant for its customers so that they can handle all banking operations from their place of convenience.
Some benefits of Digital Banking
Convenience
Digital banking allows consumers to perform banking tasks from the convenience of their own homes, any time of the day or night.
Sustainability
Reducing paper usage, lowering carbon emissions from transportation, and being more energy efficient compared to traditional banking methods are factors that help reduce the environmental impact of the banking sector and contribute to a more sustainable future.
Digital banking allows users to pay their regular bills, such as electricity, gas, credit card bills, and other services, electronically. This means that customers no longer need to worry about remembering due dates or visiting physical locations to make payments.
The widespread adoption of digital banking has made it easier for consumers to make purchases and pay for services online, which has helped to drive the growth of e-commerce and other digital payment channels.
Digital banking has made it possible for more people, including those in remote areas, to access its services. This has allowed the rural population to participate in the digital economy and manage their finances.
Digital banking software that uses artificial intelligence (AI) and machine learning (ML) can enable banks to offer highly personalized financial options, interactive tools, and educational resources to customers.
Digital banks can use integrated know-your-customer (KYC) and anti-money laundering (AML) protocols to quickly and easily open accounts for customers from any internet-enabled device. These protocols allow for efficient identification verification and risk assessment processes.
Digital banking can offer a range of features that can make managing finances more convenient and efficient, such as buying cryptocurrencies or gold, investing in stock markets directly, instantly changing user's security settings or transaction limits, and even specifying whether or not they want to enable NFC or magnetic stripe payments.
Book recommendations
Banking on Digital Growth: The Strategic Marketing Manifesto to Transform Financial Brands
James Robert Lay
"If you're part of a financial brand marketing, sales, or leadership team, you know the entire industry is in the midst of exponential change fueled by new technologies…
In Banking on Digital Growth, James Robert Lay unlocks the secrets of digital growth with a strategic marketing manifesto to transform financial brands. You'll gain clarity with a strategic blueprint framed around 12 key areas of focus that empower you to confidently generate 10X more loans and deposits while finally proving the value of marketing as a strategic growth leader—not a cost center".
Digital Bank: Strategies to Launch or Become a Digital Bank
Chris Skinner
"Digital Bank tracks the innovations in banking and how the mobile internet is changing the dynamics of consumer and corporate relationships with their banks. The implication is that banks must become digitised, and that is a challenge as becoming a Digital Bank demands new services focused upon 21st-century technologies. Digital Bank not only includes extensive guidance and background on the digital revolution in banking, but also in-depth analysis of the activities of incumbent banks such as Barclays in the UK and mBank in Poland, as well as new start-ups such as Metro Bank and disruptive new models of banking such as FIDOR Bank in Germany"
The Digital Banking Revolution
Luigi Wewege
"Over the past decade, financial service innovations have contributed to a completely new way in which customers can bank, threatening the status quo of traditional retail banks, and redefining a banking model which has been in place for generations. These new technological advancements have facilitated the rapid emergence of digital banking firms and FinTech companies, leading to established banks being forced to swiftly increase their pace of digital adoption to stay relevant and stop mass client attrition to these agile financial start-ups. These threats come at an inopportune time for banks due to mature markets currently experiencing stagnant growth. This coupled with decreasing profit margins due to the competitive pricing of new entrants, and financial customer loyalty becoming ever increasingly more tenuous".
Disclaimer: the information provided is for informational purposes only and is not intended as a recommendation or endorsement of any particular product, service, or course of action.